This page was last updated on: July 29, 2013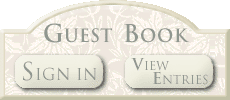 It is our 30 Year  Reunion !

Hello All,

It is that time again - IT'S HERE - the 30 year class reunion. 

Tailgating Party at Homecoming Game

Friday October 11, 2013 at the Pirate Ship

Reunion

Saturday October 12, 2013 7:00 PM

Upstairs banquet room at Upper Deck Tavern

2651 Blanchard Ave 

Moraine, OH 45439

Any questions, please let us know!! 

Looking forward to seeing you all!!!

Andee Branscomb  937-603-6281